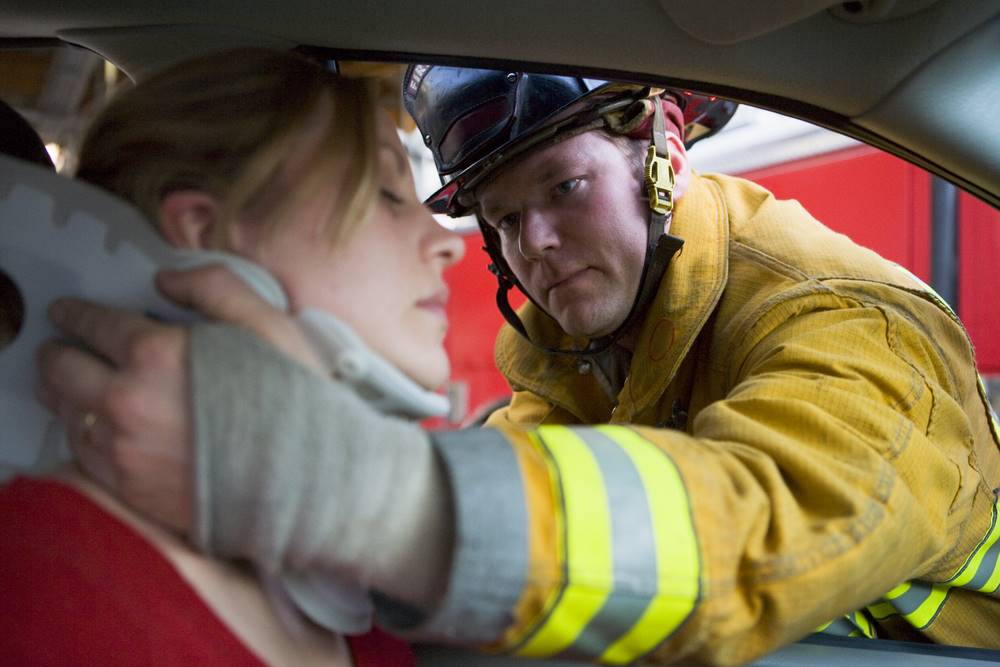 Get the Car Accident Attorney in Florida that Cares
Car accidents can occur in a split second and turn your life upside down. If you've been involved in a car accident in Florida, you may have bodily pain and mental distress. Whether the accident is mild or major, the injuries incurred in an automobile accident can be severe and life-changing, and we may not even be aware of how those things can affect our futures. In Florida, it is critical to seek the assistance of a car accident attorney to help you navigate the legal process and guarantee that you receive the compensation you deserve.
Aside from the physical injuries incurred in a car collision, which can range from small cuts and bruises to severe and lifelong injuries, other and sometimes unanticipated events might occur. Whiplash, broken bones, bruised skin and muscles, and even traumatic brain damage are all common injuries that you may have received from the accident. Many of these injuries may necessitate lengthy medical care, physical therapy, and rehabilitation. These responses can be both costly and time-consuming. We really hope that you are not suffering from serious injuries when you read this.
In addition to the physical injuries stated above, emotional traumas are also frequent in the aftermath of a car collision. The event's trauma can cause mental anguish, anxiety, despair, and post-traumatic stress disorder. These emotional injuries can be just as debilitating as physical ones, impairing your capacity to function in daily life.
A automobile accident might have major financial consequences, especially if the other driver does not have insurance or does not have enough. In addition to medical expenses, you may incur lost pay owing to time away from work to heal, as well as car damage that must be fixed or replaced. These costs can soon build up and become a severe burden for many people. These situations are very frustrating, and certainly not anything you were planning to deal with.
Because of all the unknowns and challenges that might arise as a consequence of a car accident, it is critical to seek the assistance of a car accident attorney in Florida. They will guide you through the legal process and guarantee that you receive the money you are entitled to. Because the legal system can be difficult for the average individual to navigate, a car accident attorney will also assist you in understanding your rights and options. They can assist you in negotiating with insurance providers to ensure that you receive the maximum potential settlement. In addition, and if necessary, the Florida accident lawyer can assist you in filing a lawsuit to guarantee that you are completely paid for your injuries and expenses.
Choosing the best automobile accident lawyer in Florida is critical. The attorney must have extensive knowledge and expertise handling vehicle accident claims, as well as a track record of success. You should also look for an attorney who is attentive, available, and communicative, and who will keep you informed throughout the complicated process.
If you or a loved one has been harmed in a car accident, you must take every precaution to safeguard your rights and interests. Insurance companies do not have your best interests at heart; most are solely interested in making money and do not care about you or your interests. A knowledgeable automobile accident lawyer in Florida can review your case and advise you on the best course of action. You can seek the recompense you deserve and move on with your life with the assistance of a skilled attorney.
Oh, and one more thing: vehicle accident injuries can affect the injured's loved ones as well! Due to the tragedy, family members may experience emotional pain, financial load, and other forms of hardship, making their life exceedingly tough for an extended period of time, especially if they try to go through it on their own. In these circumstances, an experienced car accident attorney can make all of you feel like you'll get through it while also guiding you confidently through the long process of recovery from that vehicle accident.
Because car accidents may have such a profound effect on people's lives, both physically and emotionally, the financial, physical, and emotional weight of injuries and bills can be completely overwhelming. Seek the assistance of a Florida automobile accident lawyer to guarantee that your rights are protected and that you receive the compensation you deserve. Even if you don't feel like it, working to find an injury attorney who can help you recover from your vehicle accident is critical to your healing process.
If you are severely injured in a terrible vehicle accident and are unable to hire a lawyer on your own, enlist the assistance of reliable family members or friends. Know, however, that this must be done as quickly as possible. You are taking the required measures to move forward with your life and begin the important healing process by taking quick action.
If you are suffering due to a car accident injury that occurred in Florida, we are on your side. Contact us today at our toll-free number 24/7 or use the contact form below. Get the sympathetic ear you want and the compensation you need. Call
800-529-6263
today.
Get Your Car Accident Injury Questions Answered Now: