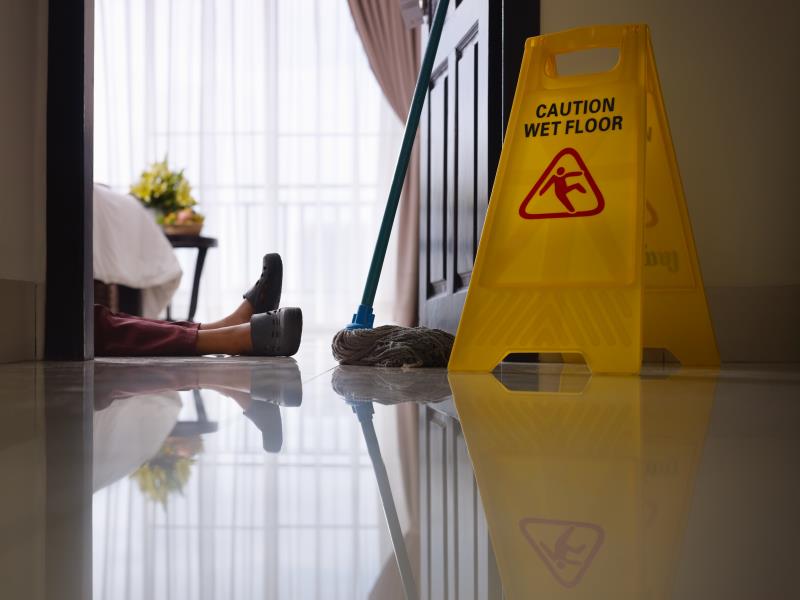 Injured in a Slip and Fall Accident in Dallas?
If you have recently been injured in a slip and fall injury in Dallas Texas, it's important to contact an experienced slip and fall lawyer to assess your case before you move forward. Have your injuries properly evaluated by a professional attorney, who has experience working in the slip and fall injury field. Have several pictures showing the location of your fall, as well as the injuries you sustained. Also, do not forget to take videos of the incident, as these will be useful in your defense against any lawsuits that may be filed against you. If possible, talk with someone who was involved in an accident similar to yours, so that you can ask questions and receive concrete answers for your concerns.
Slip and fall accidents can occur under many circumstances, and they are not necessarily caused just by a wet floor. A slip and fall can be caused by an unusual (and out of code) step height or where a bump or other increase or decrease of altitude occurs. Property owners are responsible for ensuring the safety of themselves and their guests and there may be laws in place that enforce this concept depending on the locale.
First, in most states, a premises liability law requires that property owners must take reasonable measures to ensure that a guest does not have a reason to become injured or fall and injure himself or herself on the property. Second, even if you have no insurance coverage on the property or no insurance at all, owners of the property may be held liable for injuries on their property that occur through negligence or deliberate actions on the part of guests. If either of these elements can be proven, you may be able to receive compensation for your slip and fall injuries.
It is important to remember that there are many classifications of slip and fall injuries in Texas. The most common categories are: indoor air quality/hazardous condition, physical disability, structural injuries, wrongful death, medical malpractice, slip and fall accidents, and death on the premises. If your slip and fall injury is a result of a public facility, then you may have a case under the premises liability law. If however, your injury results from a commercial enterprise, then you may have a case under the personal property liability or commercial property liability laws. Whatever the case, you should consult a qualified Dallas slip and fall attorney to help determine whether or not you have a case under your particular state's slip and fall statutes.
If you or a loved one has been injured in a slip and fall accident, we are available to help you and give you the advice you need for no charge. Contact us today at our toll-free number 24/7 or use the contact form below. Get the sympathetic ear you want and the compensation you need. Call
800-529-6263
today.
Get Your Auto Accident Injury Questions Answered: